There are likely as many ways of keeping the letter writing process organized as there are sponsors. At first, we just had one Compassion child and simply kept all the correspondence in a file folder.
This worked for the first few years, but as the number of letters increased, it became harder to keep things in order.
Add to that a touch of OCD, (CDO in alphabetical order, just the way it should be), as well as ten Compassion children to correspond with... something had to change.
We switched to the binder system a few years ago and it has proven to work quite well for us. The binders were bought on school supply clearance sales, and were filled with sheet protectors. We will eventually have one binder per child, but right now, a few of our Compassion children share a binder. Ato Sam is one example -- given that he writes lengthy letters quite frequently, he needed more space than Leo, from whom we've only received two letters.
In the first sheet protector, we keep all the labels and the blank stationery that Compassion sends for that child. The labels we prefer are the Avery 5267, with 80 labels per sheet. We create labels with our child's name and number, as well as our name and number.
We use these labels to label anything we send with the letters, such as small coloring books:
Or snack sized Ziploc bags full of stickers:
We do not need to label the letters, as we created a header with the necessary information. The header also mentions anything included with the letter, that way it's less likely that something will get forgotten or lost. It also makes it really easy to see what we've sent, so that we don't send duplicates of books or coloring books.
Since I normally print our letters on fun paper, the kids use the correspondence paper that Compassion provides to write to our Compassion kids on their own.
The letters we have received from our Compassion kids, along with a copy of each letter we've sent are placed in the sheet protectors in chronological order. This makes it easy to flip back to see what we've written and sent over time, and which letters they are responding to.
The page protectors do a great job of keeping the letters intact so that the kids can feel free to read them as often as they'd like. They love to show their friends the fascinating handwriting from Thailand!
Even though I type most of our letters to our Compassion kids, I do make a point to sign them and add little notes or drawings to them before I mail them to Compassion.
We also created a computer folder for each Compassion child containing copies of all the letters we've sent, as well as scans of letters, drawings and photos we've received over the years. If ever something were to happen to the binders, we'd have a backup copy of all the correspondence we've had.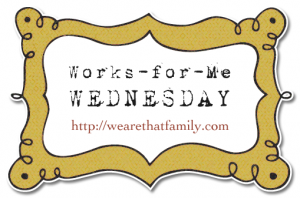 Although everyone has their own way of doing all of this... this is what works for me!